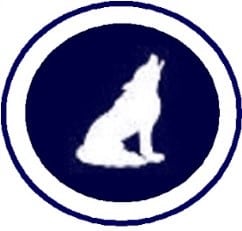 599 Powwow Trail , Kamloops, British Columbia V2H 1H1, Canada
Service Type
Health and Wellness, Restorative Justice
See an error or need to update a listing? Want to add your organization to the map?
Please email us at
[email protected]
A restorative justice approach that considers the involvement of victims, youth and adult Indigenous offenders and communities in achieving justice and addressing the harm caused by crime; based on traditional teachings and practices, as well as work in healing and reintegration circles.
Community Justice Forums
A safe and controlled process of Restorative Justice that encourages participants to seek accountability of offending behaviour and the validation of community and victim needs guided by a trained facilitator in Restorative Justice to resolve the harms of offending behaviour and focus on the needs of victims.
Alternative Measures/Extrajudicial Sanctions (Crown Counsel Referrals)
Alternative Measures offer youth/adults accused of a criminal offence the opportunity to take responsibility for their behaviour and address the harm that has been committed. These youth/adults participate in a program that resolves cases within a community agency or with community participation.
Victim/Offender Mediation
Working with a mediator to come to an agreement on how the offender can make reparation for the offence and to empower the victim(s) to voice their needs.
Peacemaking Circles
The circle is a dialogue process that works to create a safe space where participants in the circle peacefully resolve disputes or differences within families, organizations and communities. Based on Indigenous teachings combined with research in conflict resolution.
Understanding trauma and exploring some of the deeper issues that come up in restorative justice conferencing and includes facilitating serious and/or complex cases.
Respectful Relationships Program
The program offers information on how behaviour/actions affect our relationships and increases problem-solving skills, knowledge, and basic tools to assist participants to stop the violence in their life and relationships. Learn about inter-generational trauma and healing.
Referrals from Cknúcwentn (Kamloops0 First Nation Court, community or probation office.