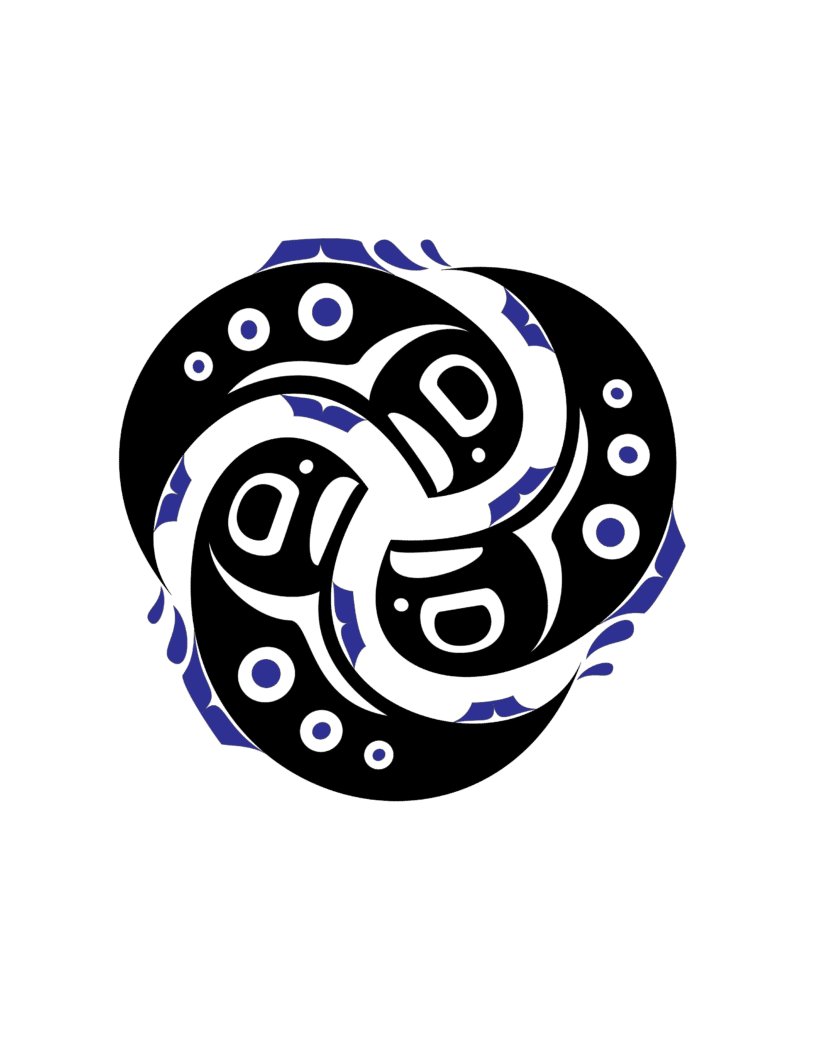 Salmon Persevere
Salmon are treasured by the many diverse First Nations across BC.
Salmon have sustained our peoples since time immemorial and protected us from hunger. We, as human beings, therefore, have a responsibility to protect salmon, ensuring our reciprocal and balanced relationship continues for future generations.
Salmon are teachers. They teach us about life's journey, about determination, and about our responsibilities to one another and future generations. Salmon are powerful and purposeful in their life's mission to return home and create life. They never give up.
The BC First Nations Justice Council has an ambitious, some would say impossible, mandate. To transform a system that has done harm to our people for generations into a system that we trust and believe in.
We draw on the teachings of the salmon to persevere, and like salmon, our journey is to return home. Home to our ancestral teachings about justice, that have sustained us since time immemorial.
The three salmon in our logo represent the past, present and future. We draw upon the tools, protocols and teachings of our ancestors; recognize and contend with the challenges of today; and work towards our common goal of returning home to self-determined approaches to justice.